A Winning Strategy: Optimize Test Automation With CI/CD & Virtualization
Wednesday, October 6, 2021 -

1:30pm

to

2:30pm
A Winning Strategy: Optimize Test Automation With CI/CD & Virtualization
Enterprise companies are constantly challenged with delivering high-quality applications that meet customer expectations. The only way to make sure you meet schedule, budget, and quality targets is with a comprehensive testing strategy that provides insight to test coverage and results with guidance for continuous improvement.
Implementing a winning testing strategy requires a partner and a platform that work with your priorities to reach your goals. Parasoft provides an end-to-end software testing solution with world-class support that addresses the needs of modern enterprise applications and DevOps teams.
In this session, learn about:
Gathering insights and developing strategies for optimizing Agile development and testing practices.
Extending your testing environment with virtual test data, services, and APIs.
Delivering quality at speed by integrating CI/CD with Parasoft's Continuous Quality Platform.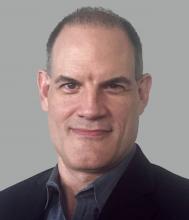 Jeff Peeples
Parasoft
Jeff Peeples is a Senior Product Manager at Parasoft, leading the functional platform direction for SOAtest, Virtualize, and CTP. Jeff has extensive experience defining solutions and developing roadmaps for enterprise industries including energy, financial technologies, and travel / hospitality.