Women Who Test
Women Who Test
Friday, October 8 | 8:30am-4:30pm
Women Who Test is the ideal way for women to network with other women who work in software testing. It is also a day to learn from and be inspired by each other. The program will cover testing topics and will support women's personal and career journeys and include content like: reengineering your life, growing your personal brand, setting goals, discovering your career superpowers, and how to problem-solve when you are a female in the tech industry where your gender is out numbered 7:3.
Join women test engineers, managers, CEOs, and consultants for some truly inspiring talks and fascinating group work. Read below for the overview of sessions and full descriptions. 
To reserve your seat for Women Who Test, add-on this complimentary bonus session to your conference pass upon registration. Click here or the button below to select your pass and register now!


Unable to make it this time? Explore additional Women Who Test upcoming events.
---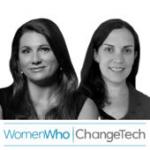 ... and Check Out the Podcast Series—Women Who Change Tech!
The Women Who Change Tech podcast highlights women who are contributing, trailblazing, and disrupting in the business of technology. In each episode, your hosts Alison Wade, president of TechWell and founder of Women Who Test, and Jessie Shternshus, owner of Improv Effect and coauthor of the book CTRL Shift: 50 Games for 50 ****ing Days Like Today, offer you a dose of inspiration from some of the most talented and creative women who are changing the face of technology. Click here to listen now.