STARWEST VIP Program
STARWEST VIP Program
STARWEST 2023
Gather the Team & Take Your Experience to the Next Level
The STARWEST VIP Program maximizes your team's experience when you bring 8+ team members. Your team will have access to exclusive VIP benefits including a complimentary consulting session, networking, free & discounted passes, and so much more.

How do I qualify?
It's easy! Contact our Client Support Team to get the whole team setup and registered as STARWEST VIPs.

Contact Client Support →

Read the FAQs →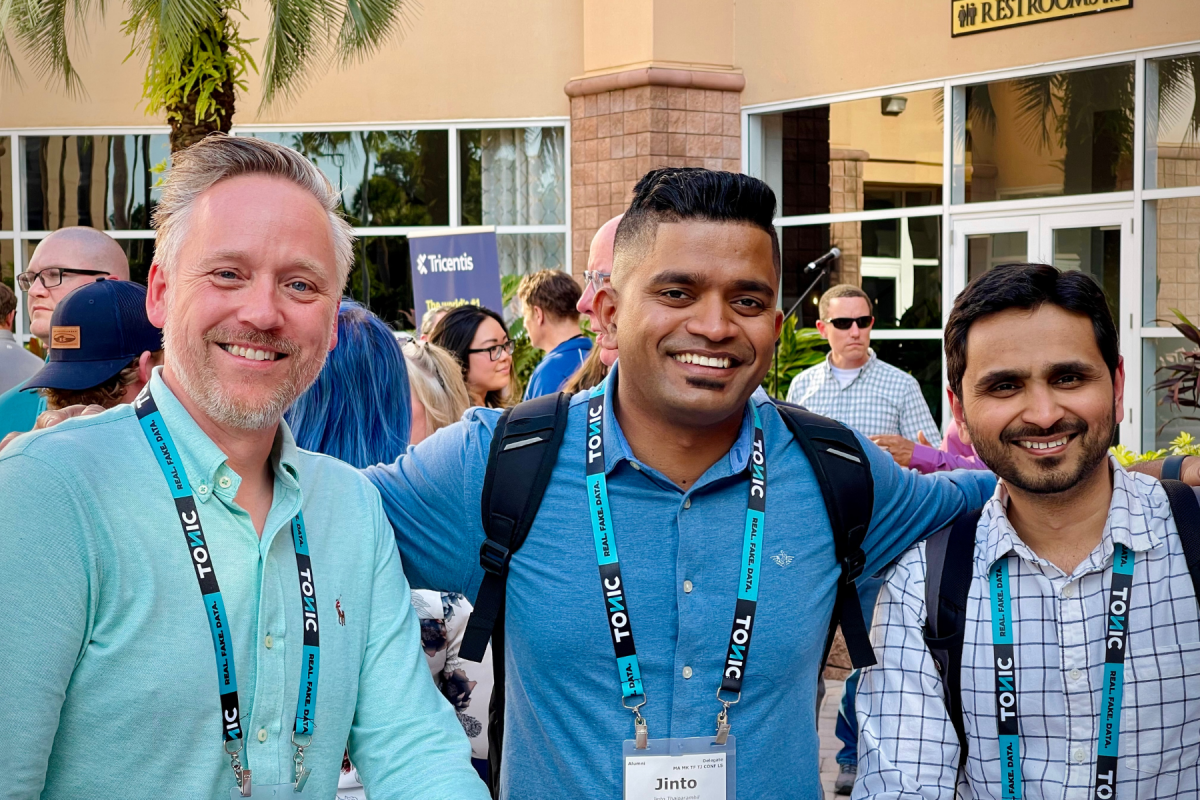 Unlock an Exclusive VIP Experience
Whether your group is a mix of leaders or team members, beginners or experienced, manual or automated testers, your whole group will benefit! Takeaways from STARWEST will be multiplied with direct access to testing experts and special networking opportunities. Plus—STARWEST is a great team building opportunity!
Leadership
Want to improve your leadership skills and work with peers to solve leadership problems? There are two free passes to Friday's Quality & Testing Leadership Summit with your name!
Consulting
Have a pressing question that's going to require an ingenious solution? You get an exclusive one hour consulting session with a testing expert.
Savings
You'll receive 20% off your conference package, get two free Leadership Summit Passes ($1k in savings), one hour of free consulting (hundreds in savings), and exclusive networking events with food and drinks.
Frequently Asked Questions
Below are a few questions we've received regarding the VIP Program. Still can't find the answer? Contact us and we are happy to assist!


How can I become a VIP Team?
Contact Customer Support to start the registration process. Our team needs to be notified of your desire to join the program so we can welcome you and apply the exclusive perks.
How can I qualify as a VIP Team?
Groups of 8+ members qualify for our VIP Program as well as the 20% off pass purchases! Not everyone on your team has to choose the same pass level to count as a large group. However, you will need to have customer service do the registrations for you in order to get the 20% group discount applied across different pass levels.
I'm ready to register! What information do you need?
Email our Customer Support Team the following information per team member: name, email, job title, company, phone, address, package choice, and, if applicable, class choice, tutorial choices, and additional add-ons.
I already registered a team of 8 without contacting customer service. Can I still qualify?
Yes! Please contact our Customer Support Team and we will confirm your status and contact you with the next steps.
I already registered a small group, but now more people want to come so we can qualify for VIP status. How do I complete these registrations?
Contact Customer Support to get the conversation started. We are happy to add additional registrations later on to a group. While we can't retroactively offer larger discounts on passes that were already purchased, we can offer a discount on new purchases.
I am having trouble convincing my boss to send more team members. What should I do?
Tell your boss to join us! Our FREE Leadership Summit passes are the perfect opportunity for management to get involved. And one of our most commonly echoed thoughts from past groups is that they wish they had brought their leaders along.
Our company will be a sponsor at the conference. If we have 8 team members, can we also qualify for the VIP Program?
Yes! We have had sponsor VIP groups before and we would love to see your whole team attend. Booth staff will not count towards the 8 members needed, but all other pass levels will, even if you use your sponsor discounts to assist with some of the pass purchases.
My team does not have 8 members or we can only join virtually. Can we still join the program?
Sadly, no. Only in-person groups of 8 or more qualify. But the good news is you can still take advantage of our group discounts of 10% off for 3+ people and 20% off for 6+ people on both in-person and virtual passes. We hope to see you as a VIP next time!