How to Make a Market-Driven Decision on Test Automation Frameworks
Thursday, October 7, 2021 -

11:15am

to

12:15pm
How to Make a Market-Driven Decision on Test Automation Frameworks
In this rapidly evolving world of app development and testing, how does one pick a test automation framework? Or decide whether to add or switch to a different framework? In this session, you'll learn how to select future-ready frameworks that best support your testers and developers.
You'll learn:
Driving forces that are impacting the mobile & web app landscape.
Selection criteria for major & emerging test automation frameworks.
When to switch, mix, or remain with your current tech stack.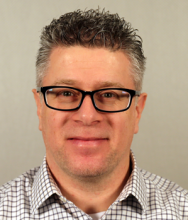 Eran Kinsbruner
Perfecto by Perforce
Eran Kinsbruner is the author of the 2016 Amazon bestseller 'The Digital Quality Handbook', the Book Authority award-winning 'Best New Software Testing Books', 'Continuous Testing for DevOps Professionals', and 'Accelerating Software Quality – ML and AI in the Age of DevOps'. He is Chief Evangelist and senior director at Perforce Software. He is a development and testing professional with over 20 years of experience at companies such as Sun Microsystems, Neustar, Texas Instruments, General Electric, and more. He holds various industry certifications such as ISTQB, CMMI, and others. Eran is a recognized influencer on continuous testing and DevOps thought leadership, an international speaker, blogger, and also a patent-holding inventor (test exclusion automated mechanisms for mobile J2ME testing). Eran is active in the community and can be found across social media and has his own blog.