Women Who Test
Women Who Test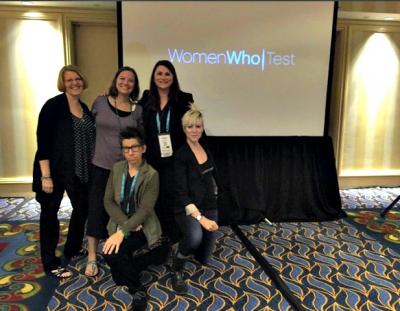 Women Who Test is a full-day event on Friday, October 5 for women to network with other women who work in software testing. It is also a day to learn from and be inspired by each other. The program will cover testing topics and will support women's personal and career journeys and include content like: reengineering your life, growing your personal brand, setting goals, discovering your career superpowers, and how to problem-solve when you are a female in the tech industry where your gender is out numbered 7:3.

Join women test engineers, managers, CEOs, and consultants for some truly inspiring talks and fascinating group work. Registration is free for conference attendees (simply "add-on" to any conference package), but you must reserve your seat in advance.

Read below for the overview of sessions and full descriptions.
 

Not ready to register for the conference yet, but want to get the latest offers and program updates? Join the mailing list here.