Raj Rao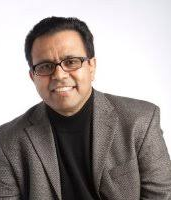 Raj Rao is the Co-Founder of AutonomIQ, the leading AI Testing Platform that transforms English language test cases
into instantly executable and sharable Selenium scripts and test data. Raj's thought leadership in the application
of Natural Language Processing (NLP) to solve some of Software Engineering's most intractable and important
challenges has been a game changer for customers around the world. Raj previously held senior executive roles
at CA Technologies, Oracle and PeopleSoft.