Testing the Frontend, Backend, and Everything in Between
Thursday, October 3, 2019 -

3:00pm

to

3:45pm
Testing the Frontend, Backend, and Everything in Between
It's important to remember that there are two parts of an application—the front-end and the back-end. And it's important to test them BOTH. Testers are always looking to gain confidence in their latest releases while also saving resources to do so. Wondering how this is possible when you need to test every component of the application and all of their interactions? Let's talk! Both the front-end and back-end of applications are often discussed independently with regards to their importance, however in order to guarantee success of an application, you must test both.
Prashant Mohan
Prashant Mohan is a Product Manager at SmartBear, the innovator behind the industry's highest impact tools to build, test, and monitor great software. Prashant is an engineer and technologist at heart and enjoys building solutions that solve real customer problems. As a former QA specialist himself, Prashant understands the gaps in the current test automation landscape and hopes to close them with the product he manages, TestComplete.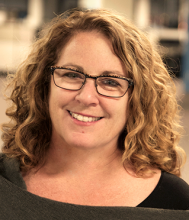 Gail Shlansky
After graduating with a MS and Master's in computer science and being a developer in her early career, Gail quickly found her way to product management.
Gail has made a career out of introducing new products to the market and is currently managing the API testing products (ReadyAPI and SoapUI OS) at SmartBear.