Test Management within Jira: Modern Strategies That Will Scale You
Thursday, October 3, 2019 -

3:00pm

to

4:00pm
Test Management within Jira: Modern Strategies That Will Scale You
Jira has become one of the most popular tools in helping software teams track and manage their issues and projects in an Agile manner. For many companies, Jira has become one of the central tools used on an everyday basis to enable them to deliver quality software on every release.  Many teams, however, will require more advanced capabilities and recognize that Jira is not natively set-up to support the full capabilities of an effective test management.  Moreover, as software development development practices continue to mature, a tester needs to understand best practices for test management to streamline testing activities. This improves agility while using automated delivery systems and ensuring quality in each delivery.
Join Afsana Atar, author of the book "Hands-On Test Management with Jira", at her session on "Test Management within Jira: Modern Strategies That Will Scale You" and gain practical insights on implementing effective test management strategies including adopting a model-driven approach, utilizing the right tools and techniques, and  being selective and judicious in planning for automation.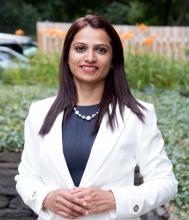 Afsana Atar
Afsana is an accomplished test engineer with over a decade of extensive experience in software testing. She extends her thought leadership to teams in a variety of domains from digital advertising, education & healthcare to the financial sector in banking, insurance & trading. She is a Certified Scrum Master (CSM), an Agile scrum practitioner and part of the scrum alliance community. She is also a speaker and the author of the book "Hands-On Test Management with JIRA" along with several articles published with software testing communities and magazines.