Software Metrics Worth Measuring: Aligning Business Goals to Quality Metrics
Wednesday, October 3, 2018 -

1:45pm

to

2:30pm
Software Metrics Worth Measuring: Aligning Business Goals to Quality Metrics
In today's hyper-competitive software market, companies are ever pressing to deliver products more quickly and efficiently. As a result, it is imperative for organizations to implement a more strategic approach to quality. A strategic approach requires QA teams to gather more comprehensive data on the value of quality tasks in the delivery pipeline. And it often requires a different approach to reporting, and a focus on metrics that help the business measure release readiness and assess overall application quality.
Join us as Adam Satterfield, shares the key metrics today's software QA teams should be collecting, how to tell the story of your data and how to better understand different audiences within your organization to deliver insights that matter.
In this session, you will learn how to gather the metrics for 3 key areas to demonstrate business value, including:
- The cost of a defect
- Efficiency gains from test automation
- Risk identification through coverage metrics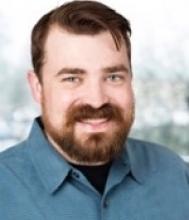 Adam Satterfield
Anthem
Adam Satterfield, Director of Testing and Quality at Anthem, has been in the software testing industry for nearly 20 years. He has a wide background in industries such as military, SaaS, telecom and healthcare. Adam enjoys leading and mentoring quality assurance teams as well as teaching testers how to find their inner testing star. He is currently responsible for creating quality standards and training teams on Risk Based Testing, ATDD and Session Based Testing within Anthem.