Shift Happens: How Perfecto & BlazeMeter Help Organizations Cover the Entire Test Pyramid for Innovation at Speed
Thursday, October 6, 2022 -

9:45am

to

10:30am
Shift Happens: How Perfecto & BlazeMeter Help Organizations Cover the Entire Test Pyramid for Innovation at Speed
Presented by:

To test earlier in the software development life cycle, testing teams need a scalable, on-demand continuous testing platform that covers web, mobile, and more. This platform must support a wide range of tests, as well as test environments as a service, including platforms, test data and data mocking, global coverage, and the option for infinite scale. In this session, Bharath Vantari will showcase how Perfecto and BlazeMeter offer a complete continuous testing platform that covers the entire testing pyramid in a way that is enterprise-grade and easy to use.
Learning Objectives:
Cover many types of testing in the cloud, including functional, performance, accessibility, API, and exploratory testing.
Serve your entire testing team: manual testers, SDETs, developers, DevOps engineers, and more.
Enable actionable, data-driven decision making with unparalleled testing insights and visibility.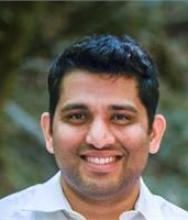 Bharath Vantari
Perforce
Bharath Vantari joined Perforce with the acquisition of Blazemeter as a Technical Consultant in the Presales team. where he delivers solution expertise and successful client engagements across the USA. He is an advisor and a SME on all continuous testing products within Perforce. Bharath comes with significant technical experience on CT product set (i.e. Blazemeter CT) that help in shifting left and how we are helping to automate testing, improve quality, and deliver code more reliably.