Robotic Process Automation (RPA): Threat or Opportunity for Testers?
Thursday, October 3, 2019 -

10:00am

to

10:45am
Robotic Process Automation (RPA): Threat or Opportunity for Testers?
At its core, "RPA" is ultimately the same as software test automation. Both automatically exercise applications to make repetitive work faster, less burdensome, and more accurate. In many respects, RPA is actually simpler than software test automation. Yet, while software testing is commonly an underappreciated discipline, RPA was recently declared the fastest-growing market in enterprise software, with 63% year over year growth. How are the two disciplines converging? And what does this mean for software testers? Join this session to explore the risks, rewards, and challenges of extending from test automation to RPA.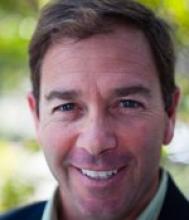 Wayne Ariola
Tricentis
With a customer-centric approach and fostering partnerships with industry leaders, Wayne has created and marketed products that have evolved to support the dynamic software development, test and delivery landscape. He has contributed to the design of many innovative technologies and has been awarded several patents for his inventions. A recognized leader on topics such as Service Virtualization, SOA and API quality, software quality governance, and application security, he is a frequent contributor to industry publications and the author of the book Continuous Testing for IT Leaders. Wayne has been a contributor to the software testing space for 15 years and in the software industry for over 20 years. He holds a BA in Business Economics and a MBA in Finance and Business Strategy.