Ready Tester One! Unlock Your Continuous Quality Quest
Wednesday, October 5, 2022 -

2:45pm

to

3:30pm
Ready Tester One! Unlock Your Continuous Quality Quest
Presented by:

Solve the puzzle of software testing with AI-powered test automation. Instead of manually creating, executing, and maintaining your API tests, level up with the keys to complete your quest smarter and faster. Parasoft can power you through your software quality challenges to reach the finish line.
Use these keys to unlock your DevOps workflow:
Automatically build your test suite using AI to generate low-code / no-code API tests.
Easily reuse functional test scenarios for penetration and load testing.
Create a test environment with simulated backend services.
Optimize test execution to get faster feedback with every code change.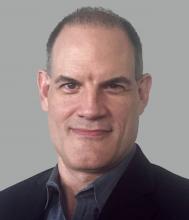 Jeff Peeples
Parasoft
Jeff Peeples is a Senior Product Manager at Parasoft, leading the functional platform direction for SOAtest, Virtualize, and CTP. Jeff has extensive experience defining solutions and developing roadmaps for enterprise industries including energy, financial technologies, and travel / hospitality.