A Pragmatic Approach to QA Transformation – Challenges, Learnings, Outcomes & Best Practices
Wednesday, October 2, 2019 -

12:30pm

to

1:15pm
A Pragmatic Approach to QA Transformation – Challenges, Learnings, Outcomes & Best Practices
Presented by:

Quality Assurance & Testing plays a very critical role in achieving the desired business outcomes. This session focuses on the QA transformation journey and results achieved in a fast paced & high growth consumer facing organization. Robust Testing Center of Excellence (TCoE) is established to provide different testing services to multiple business-lines with business value as the goal. Business functional testing, Test automation and Performance testing are in the scope of TCoE. Metrics & Measurement framework played a very key role in delivering the business value to internal IT stakeholders and is implemented using Verita (Quality Engineering Dashboad portal).
Please join us in the session to understand the challenges, learnings & best practices for a successful QA transformation journey.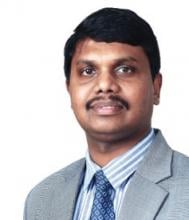 Kalyan Rao Konda
Cigniti Technologies
Kalyana Rao Konda, President of Cigniti Technologies, has been instrumental in enabling enterprises across diverse industries to effectively undertake business transformation initiatives, with key focus on Quality Engineering, Assurance & Transformation. He has worked closely with global clients to understand and resolve diverse complexities in their product and service strategies, while bringing in sustained business value and profitability. He excels in Lean-QA where he not just helps enterprises cut down major spending on QA but also ensures greater degree of quality assurance by leveraging IP, Automation and Industry best practices. This has enabled enterprises to achieve enhanced test coverage for their applications, and ultimately better quality at speed.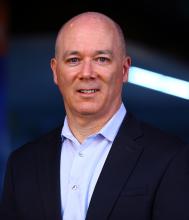 Kevin Barry
Pure Insurance
Kevin Barry is a performance-driven, analytical, and multi-faceted Quality Assurance Executive, offering 19+ years of transferable experience and advanced industry exposure in managing the quality assurance department, achieving competitive advantages and differentiated solutions, implementing QA best practices, and utilizing DevOps & automation best practices. He demonstrates proficiency in identifying improvements, generating innovative solutions, managing budgets, efficiently allocating resources, and executing comprehensive testing & analysis. Kevin has earned recognition for implementing QA best practices, achieving buy-in from executives, eliminating redundancies, streamlining operations, and utilizing project management best practices.