Leveraging Intelligent Test Automation for Agile and DevOps
Thursday, October 4, 2018 -

11:15am

to

12:15pm
Leveraging Intelligent Test Automation for Agile and DevOps
· While implementing Agile and DevOps practices, the key challenge is to deliver applications at high velocity along with achieving quality and efficiency through a smarter adoption of test automation.
· The new paradigm in automation is driven by tools with Artificial Intelligence and Machine learning capabilities that offer predictive and prescriptive quality analytics to generate actionable intelligence.
· This is achieved through a Digital Quality Platform providing data-driven testing, AI optimized test coverage, BDD scripting and intelligent customized reports and dashboards.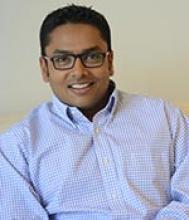 Harshal Vora
QMetry
Harshal Vora is a Senior Mobility Solutions Engineer at QMetry Corporation ( www.qmetry.com ). He has more than 6
years of experience planning, executing, and delivering on-time quality end-to-end solutions in mobile development in
roles of Automation engineer, business analyst, technical project manager, and QA manager. Using weight-based
analysis around QA metrics and measurements, Harshal has significantly improved test coverage, test efficiency, and
customer satisfaction for over ten projects and releases including big data, healthcare, financial, enterprise, and mobile
applications.