How to Make Selenium Smarter
Wednesday, October 2, 2019 -

11:30am

to

12:15pm
How to Make Selenium Smarter
Automated testing of the UI is critical to ensure the high-quality customer experience required to maintain competitive advantage and Selenium is the framework of choice adopted by the industry. However, tests created with Selenium still suffer from the common UI testing challenges of maintainability, stability and long execution times due to their complex and brittle nature and inability to automatically adapt to any changes in the application. Join Mark Lambert, VP of Products at Parasoft, and Chris Colosimo, Product Manager at Parasoft, as they address the key challenges of UI test automation and show you how to make Selenium smarter.
Mark Lambert
Parasoft
Mark Lambert, Vice President of Products, is responsible for ensuring that Parasoft solutions deliver real value to the organizations adopting them. His team helps customers optimize their software development processes by assessing their specific development needs, then determining how to apply Parasoft technologies, processes, and methodologies to achieve their goals. Lambert has been with Parasoft since 2004, working with a broad cross-section of our Global 2000 customers. His engagements have extended from specific technology implementations to broader SDLC process improvement initiatives.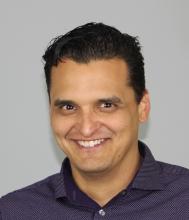 Chris Colosimo
Parasoft
Chris Colosimo is a Product Manager, with expertise in SDLC acceleration through automation. Chris strategizes product development and deployment of Parasoft's Continuous Testing solutions (Parasoft SOAtest, Virtualize and Continuous Testing Platform), across major enterprises such as CapitalOne and Care first. Being a service virtualization and API testing subject matter expert and focusing on the concept of Continuous testing at speed, he works with developers and testers to discover constraints, evolve process, and facilitate the change management required to adopt agile and DevOps principals throughout an organization. Keen to share his knowledge and vast experience he frequently writes blogs and can be followed on Linkedin.