How to Create a Balanced Approach to Testing
Wednesday, October 6, 2021 -

1:30pm

to

2:30pm
How to Create a Balanced Approach to Testing
Manual testing has long been the cornerstone of quality, but relying on manual testing alone is no longer a viable testing strategy. High-velocity teams often struggle to keep up with frequent releases which demands a hybrid or even fully automated approach.
To manage, quality teams are turning to low-code test automation solutions. But, the line between what to automate and what to test manually is blurred. Understanding the role of each - and their impact on UX - is critical to building an effective strategy. In this session, we'll explore how to create a balanced, high-impact quality engineering strategy.
Review the trends surrounding user experience and DevOps impacting quality teams
Understand the role of manual and automated tests, and when to use what
Learn how your entire team can contribute to low-code test automation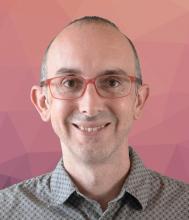 Darrel Farris
mabl
Darrel Farris is a Solutions Engineering Manager at mabl, a low-code, intelligent test automation company. Prior to mabl, he spent much of his career working across a variety of roles within product delivery, often focused on aspects of quality and testing. His diverse technical experience and upbeat personality make him an engaging, compelling coach with a focus on nurturing good testing practices. In his free time, Darrel enjoys papercraft, tinkering with the insides of pianos, photography, and niche fragrances.