The Game Changer of Software Automation
Wednesday, October 6, 2021 -

1:30pm

to

2:30pm
The Game Changer of Software Automation
ZAPTEST is a new generation Software Automation solution for Functional and Performance testing and the Robotic process automation (RPA) supporting modern Hyperautomation for Digital Transformation industry movement.
In this session, we'll cover:
Company Overview
Technology Advantages
On-boarding Model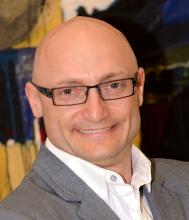 Alex Chernyak
ZAPTEST
Alex Chernyak has been working in the software test automation industry for nearly 20 years, as a pioneer and evangelist. As the CTO and founder of ZAPTEST, he invented technology that allows enterprises to perform software testing quickly, easily and efficiently. It allows engineers to automate testing of any GUI based application (desktop, web, mobile), auto-generate test documentation and execute the same script across any test environment (Windows, iOS, Android, Linux/Unix, Mac) at once. ZAPTEST can be adopted by any SDLC process: Waterfall, Agile/DevOps, CD/CI and many others.
Alex's experience in software testing led him into an alliance partnership with Mercury Interactive. At that time, Mercury Interactive was specializing in test automation (management, functional and performance), and that inspired him to start ZAP. After HP acquired Mercury, Alex started working on a new test object recognition concept that would allow automation of software testing in a non-intrusive way and would allow testing from the end user's perspective. ZAP created the first prototype as an add-in for HP/Mercury QuickTest Pro called ZAP-fiX. Shortly thereafter, with the rise of cross-browser and mobile platforms, ZAP-fiX became very popular and inspired ZAP to transition into a product company and to start developing independent test automation technology called ZAPTEST.
Today ZAPTEST has been successfully adopted by many enterprises, allowing them to increase their software testing efficiency and productivity, reducing their cost of quality assurance and optimizing their testing ROI.