A Flight Plan For Your Continuous Testing Journey: Transforming the Traditional Testing COE
Wednesday, October 3, 2018 -

11:30am

to

12:15pm
A Flight Plan For Your Continuous Testing Journey: Transforming the Traditional Testing COE
Presented by: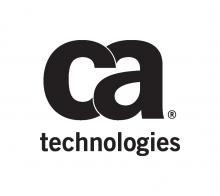 The pace of business continues to quicken and companies recognize that remaining competitive requires new methods for building, testing and releasing software. Release cadences have greatly accelerated. A 6- to 18-month find-and-fix turnaround is no longer acceptable.
Testing is no longer a single event. It is not something done when development is completed. Instead, it must be done by everyone all the time, even before development starts. Defects and problems must be identified early, instead of being caught or missed when the product reaches the customer.
This is where a "Flight Plan" for your Continuous Testing journey is required.
Join this insightful panel discussion with Adam Auerbach, Alex Martins and Stephen Feloney to learn the 11 Disciplines of Continuous Testing including practices such as Requirements Engineering, Virtualized Environments, Test Data Management, Performance Testing, Pipeline Orchestration and more. Learn what transformation must occur in your testing organization for DevOps success.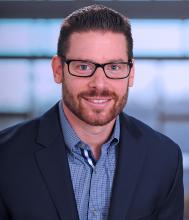 Adam Auerbach
EPAM Systems
Adam Auerbach is the Vice President of Quality Engineering at EPAM Systems, a leading global provider of digital platform engineering and software development services. Before joining Epam, Adam served as the VP of Quality and DevOps Engineering at Lincoln Financial Group where Adam was responsible introducing and leading the DevOps and Quality Engineering transformation across Technology. Prior to joining Lincoln, Adam was the senior director of technology for advanced testing and release services at Capital One Financial Corporation. While at Capital One, he provided leadership for the agile transformation of their quality assurance group and led the enterprise adoption of DevOps and Continuous Testing.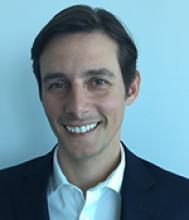 Alex Martins
CA Technologies
Alex Martins is a practitioner with more than 18 years of experience in large-scale application design, development and testing. For the last 13 years Alex has been focused on software quality engineering and testing discipline. Going through all levels, from Tester to Practice Leader in various technology companies such as EDS, IBM Global Services, HP Enterprise Services, Cognizant Technology Solutions and CA Technologies, Alex built and ran several Enterprise Testing Organizations in Latin America and the US for multiple clients. He led HP's Global Testing Innovation capability and was one of the innovation leaders in Cognizant's Mobile and IoT QA practice. More recently he joined CA Technologies to help organizations truly accelerate their Continuous Delivery pipeline by shifting left through Continuous Testing. Alex is passionate about increasing software quality through defect prevention across the entire SDLC.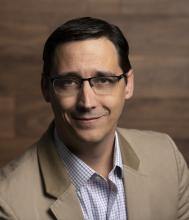 Stephen Feloney
CA Technologies
Stephen is a Product Management veteran and responsible for CA's Continuous Delivery Business Unit that comprises Service Virtualization, Application Test, Release Automation, Test Data Management, Agile Requirements Designer and BlazeMeter.
Prior to this role and for the last 12 years, Stephen has been focused on enterprise software at various companies spanning from the very large, like HP, to startups. He has focused on enterprise software testing for the majority of that time coming from Mercury Interactive and managing the performance testing products of Performance Center and LoadRunner. His last role was Sr. Director of Products at Dynatrace, focused on analytics and application monitoring. Before product management, Stephen spent 12+ years a software engineer.