Expand Beyond UI With AI-Powered Codeless API Testing
Wednesday, October 7, 2020 -

2:15pm

to

3:15pm
Expand Beyond UI With AI-Powered Codeless API Testing
Presented by:

When testing enterprise applications, most people manually test the application's UI. Test automation is more efficient and scalable, but delivering a compelling digital experience requires constant UI updates that make it difficult to create a stable UI test to use and reuse reliably over time. 
To increase test coverage, you can extend your testing approach to include automated codeless API testing to validate your applications more reliably and with faster test execution times. Join this webinar to learn how to use AI and automated functional testing to thoroughly test both the UIs and the APIs in your test environments. 
Learn how to: 
Streamline UI testing to improve automated test execution and maintenance.

Reuse the UI tests to automatically create AI-powered codeless API tests for increased coverage. 

Remove constraints in your DevOps pipeline with synthetic data and dynamic environments.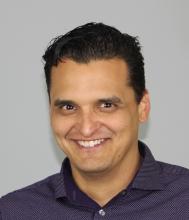 Chris Colosimo
Parasoft
Chris Colosimo is a Product Manager, with expertise in SDLC acceleration through automation. Chris strategizes product development and deployment of Parasoft's Continuous Testing solutions (Parasoft SOAtest, Virtualize and Continuous Testing Platform), across major enterprises such as CapitalOne and Care first. Being a service virtualization and API testing subject matter expert and focusing on the concept of Continuous testing at speed, he works with developers and testers to discover constraints, evolve process, and facilitate the change management required to adopt agile and DevOps principals throughout an organization. Keen to share his knowledge and vast experience he frequently writes blogs and can be followed on Linkedin.