5 Essential Elements of a Successful CT Environment
Wednesday, October 3, 2018 -

3:00pm

to

3:45pm
5 Essential Elements of a Successful CT Environment
Presented by:

As software development shifts left, most teams focus on continuous integration and continuous delivery, and neglect the important practice of continuous testing (CT).
Continuous testing ensures that your code not only works, but that it is always in sync with operations, documentation and all the other teams involved in the deployment process. Without CT, you really can't achieve continuous delivery.
Join us to explore the 5 essential components of a successful continuous testing environment and discover how it can help you reduce risk, improve response time and increase velocity.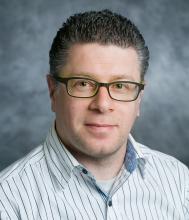 Eran Kinsbruner
Perfecto
Eran Kinsbruner is the mobile evangelist at Perfecto and the author of The Digital Quality Handbook, as well as a monthly columnist at InfoWorld.com. He is a software engineering professional with nearly twenty years of experience at companies such as Matrix, Sun Microsystems, General Electric, Texas Instruments and NeuStar. He holds various industry certifications from ISTQB, CMMI, and others. Eran is a recognized mobile testing influencer and thought leader, as well as an experienced speaker in the major software engineering conferences. He is also a patent-holding inventor for a test exclusion automated mechanism for mobile J2ME testing, public speaker, researcher, and blogger. He can be found all over social media, including on Facebook, Twitter (@ek121268), LinkedIn, and his professional mobile testing blog.