End-to-end test automation: Stupid or Legit?
Thursday, October 3, 2019 -

11:30am

to

12:30pm
End-to-end test automation: Stupid or Legit?
Presented by:

Automating end-to-end tests is a tricky business. Many leading practitioners over the years have advised against doing ANY end-to-end test automation. As a result of this, we often see a test automation triangle that recommends a 70/20/10% split between unit, integration, and end-to-end tests to mitigate the traditional associations of the cost of troubleshooting test failures and feedback cycles at each level. But it's 2019...many of those risks don't really exist anymore, and the complete end-to-end is the only thing that brings together all components of your app while focusing on the true end-user functionality and experience. The test automation triangle is changing shape.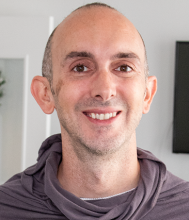 Darrel Farris
mabl
Darrel has worked on software teams for 20+ years, focusing in areas of testing and quality. As a solution architect at mabl, he helps teams integrate mabl in to their delivery workflows to enable better test creation, monitoring, and issue discovery so they can focus on the good stuff.