DevOps/Agile Leaders vs Laggards: New Forrester Research on What Software Testing Practices and Metrics Really Matter
Wednesday, October 3, 2018 -

12:45pm

to

1:30pm
DevOps/Agile Leaders vs Laggards: New Forrester Research on What Software Testing Practices and Metrics Really Matter
Presented by:

A new Forrester research project surveyed over 600 organizations to determine what matters the most for DevOps and Agile success. The research discovered high-level findings like:
1) They are transforming software testing into continuous testing by adopting five core practices.
2) Experts focus primarily on contextual metrics (e.g., requirements coverage) while others focus on "counting" metrics (e.g., number of tests).
3) Experts are more likely to measure the user experience across an end-to-end transaction while others rely on application-specific or team-specific metrics.
This session by Wayne Ariola, author of Continuous Testing for IT Leaders, provides a detailed analysis of the research findings—including the 20 most important quality metrics that separate DevOps/Agile experts from their less advanced peers. All attendees will gain complimentary access to the complete report.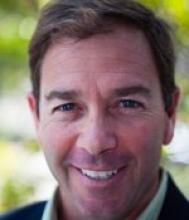 Wayne Ariola
Tricentis
Known for his efforts to promote continuous testing, Wayne Ariola has contributed to the design of many innovative technologies and received several patents for his inventions. A recognized leader on topics such as service virtualization, SOA and API quality, software quality governance, and application security, Wayne is a frequent contributor to industry publications and author of Continuous Testing for IT Leaders. He has been a contributor to software testing for fifteen years and in the software industry for more than twenty.