Challenges in Testing Cellular M2M and IoT Devices
Wednesday, October 2, 2019 -

11:30am

to

12:30pm
Challenges in Testing Cellular M2M and IoT Devices
Presented by:

With the popularity of connected devices, end-to-end testing for such devices require either a wired or wireless connection such as cellular, Wi-Fi,, Bluetooth, etc. You may ask questions such as, "What is an M2M module and IoT devices? What are their similarities and differences, and what are their applications?" - this presentation will provide you with the answers. Alan Ip, a senior consultant at Wisewires, will discuss the trending transition of M2M to IoT for connected devices, and examine the challenges and solutions for testing various radio access technologies (RAT) through an in-house infrastructure, network simulators and live cellular networks.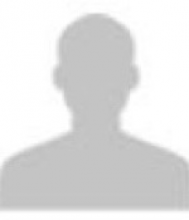 Alan Ip
Alan Ip is a senior consultant at Wisewires USA INC, a leading
software test company headquartered in South Korea. He is responsible
for providing consultancy to U.S. clients in improving software
quality. He has over twenty years of experience in software
integration and quality assurance of telecommunication and business
systems, with organizations such as Nortel, Nokia, Qualcomm and Sierra
Wireless. He holds master degrees in Business Administration, in
Computer Science and in Engineering Management. He is also an ASQ
Certified Software Quality Engineer.