Certification Pathway to Successful Test Automation
Thursday, October 3, 2019 -

11:30am

to

12:30pm
Certification Pathway to Successful Test Automation
Presented by:

Automated Testing was the most popular testing topic in the 2019 ASTQB/AT*SQA software testing survey. Yet automation continues to be misunderstood and misapplied. While tool courses teach users to use a specific test tool, certification and the optional accredited training bring a holistic approach that teaches and certifies individuals on success factors, including: planning, test automation architecture, deployment risks, metrics & reporting, transitioning, and continuous improvement. These techniques can be applied to existing or purpose-built test tools across software development methodologies that can lead to continuous testing for the software delivery pipeline.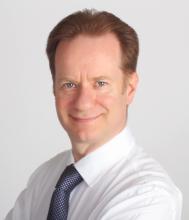 Andrew Pollner
ASTQB - American Software Testing Qualifications Board
Andrew Pollner is the Vice President of the American Software Testing Qualifications Board (ASTQB) standardizing tester certifications in the US, and chairs the Advanced Level Test Automation Engineer working group for the International Software Testing Qualifications Board (ISTQB) worldwide tester certification body. Mr. Pollner is President and CEO of ALP International Corporation, a leading organization in the area of test process improvement and automated test tools, bringing effectiveness and efficiency to testing, since 1993.