Case Study: Effective Test approach for Multinational SAP Hybris digital commerce Projects
Wednesday, October 3, 2018 -

11:30am

to

12:30pm
Case Study: Effective Test approach for Multinational SAP Hybris digital commerce Projects
● Understanding of Samsung e-Commerce platform project based on SAP Hybris digital Commerce
● Insights by Project Challenges and Mitigation Strategies
● Wisewires Global Service Delivery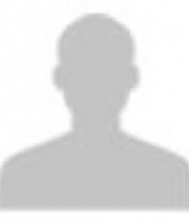 Hailey Bak
WISEWIRES
Hailey Bak is a Test Service Consultant of WISEWIRES, and currently leads Samsung's Global Hybris e-Commerce
platform testing as the Head Test Manager. Holding true to a 'world traveler' mindset, she takes on new experiences with
open arms while empowering those around her. With the same mindset, she and the digital geeks and test gurus at
WISEWIRES share the same excitement when approaching new global business opportunities.