The Benefits of Shift-Left Automated Testing for the Mainframe
Thursday, October 7, 2021 -

9:45am

to

10:45am
The Benefits of Shift-Left Automated Testing for the Mainframe
When developing mainframe applications, testing even a simple code change can take up to half a day - while testing a more complex changes can take two to four days. In a recent Mainframe DevOps survey, businesses budgeted three to four days out of every 10-day sprint for just to conduct manual testing. In addition to the lack of efficiency, this manual process is rife with risk as developers can easily neglect running a test case or even misinterpret the results. It all ends in poor software quality for the end user.
In this session, Stuart Ashby, DevOps architect and evangelist for BMC Software, will examine the common challenges faced by developers and testers of mainframe applications. He will share the results of a survey of Mainframe development practitioners who benefited from using Shift Left methodologies with automated testing.
You will learn:
How businesses improved their ROI by implementing automated testing in the mainframe
How shift-left testing improves the number of defects caught earlier in the SDLC
How to leverage an automated testing solution that can create virtualized and non-virtualized reusable testing assets
How many businesses are reducing the risk of major mainframe application defects and saving millions in the process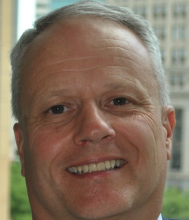 Stuart Ashby
BMC
Stuart Ashby is a DevOps architect and evangelist for BMC, where he is responsible for evangelizing Enterprise DevOps and helping customers develop and nurture enterprise DevOps ecosystems. Prior to BMC/Compuware, Stuart worked as a DevOps engineer/architect in a UK retail bank. Stuart has extensive enterprise knowledge acquired over the past 30+ years.