Applying Machine Learning and Data-Driven Architecture to Selenium
Thursday, October 4, 2018 -

9:45am

to

10:45am
Applying Machine Learning and Data-Driven Architecture to Selenium
• Discover how machine learning can be leveraged for the fully automatic creation of automated test cases.
• Understand what defines true data driven testing.
• Learn more about test management, executing, and reporting.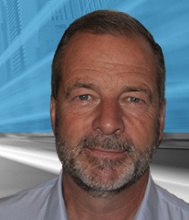 Greg Messer
TurnKey Solutions
Greg has been working with business data for several decades. Over the course of his career he has helped build two successful technology start-ups. His broad experience has helped him thrive as both an individual contributor and a leader in professional services and sales engineering. Greg joins the TurnKey Leadership team as Director of Sales Engineering.