Achieving Continuous Testing Against All Odds
Wednesday, October 7, 2020 -

2:15pm

to

3:15pm
Achieving Continuous Testing Against All Odds
Presented by:

Today's development teams are often playing catch up with their developers because they often lack a cohesive set of tools to manage all aspects of testing. What if there were a solution that helps testers address all aspects of continuous testing from a single platform? Well, now there is! BlazeMeter Continuous Testing is a cloud platform that lets your testing team address testing from their perspective. Join us for this webinar to see a demo of the transformative technology and how it can help your teams achieve continuous testing.
Traditional testing needs to evolve

The solution is a continuous testing platform
BlazeMeter helps you shift left and transform your COE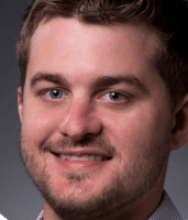 Alex Page
Broadcom
Alex works as a Pre-sales Engineer at Broadcom with a focus on Continuous Testing solutions. He comes from a full-stack developer background and has worked with several companies writing mission-critical software in a variety of languages. Additionally, he has a focus on test automation - specifically with bleeding edge UI test automation frameworks. When he isn't outside hiking, climbing, or skiing with his wife, he is usually gaming or coding for fun.